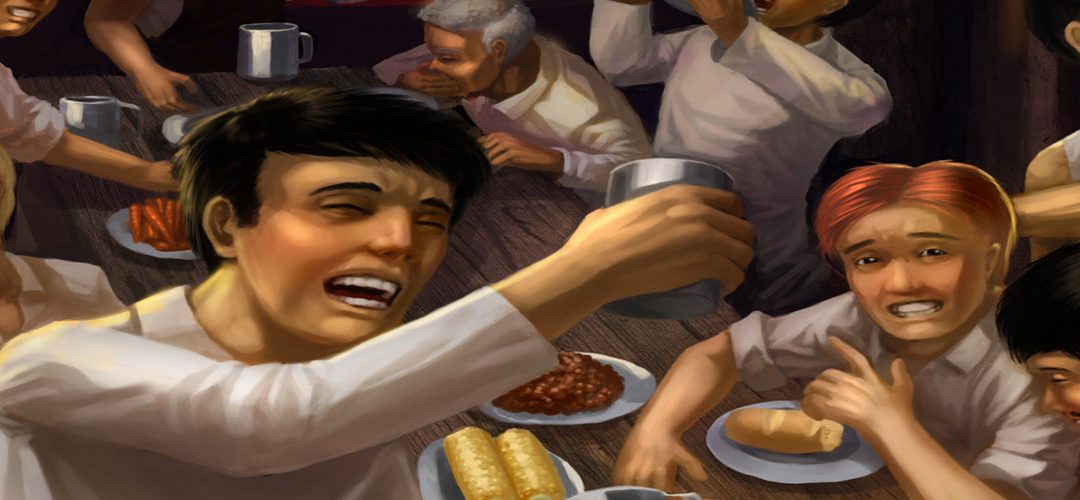 Fellow Doomtown Players,
2017 brought us the return of Doomtown: Reloaded through organized play series, convention events, and new cards in 'There Comes A Reckoning.' For these, we owe thanks to you, the players through your Kickstarter pledges and continued visible support for our game. Building upon last year's successes, we're excited to share some of our plans for 2018. We hope that you join us in our adventure as we bring in new cards and new stories, starting with our move to Death's domain in the Arizona territory of Tombstone.
Tombstone Series
Presaging the next set, 'Too Tough to Die,' our Spring organised play series celebrates Doomtown's new direction. The Tombstone Series features new promos based on both community requests and analyzing frequently used cards as posted to http://dtdb.co/ decklists that haven't been made into promotional cards. Each event kit also includes a brand new alternate art joker, allowing veteran players to augment their collections while providing greenhorns with an essential card. Continuing with the traditions of previous series, players will have the opportunity directly influence the upcoming fiction. These initial results will set up the direction that will ultimately lead to the final conflict between the Earps and Cowboys. Each participant will vote on a character that will be featured in the showdown at the Clanton Ranch, as featured in the Deadlands rpg supplement, 'Stone and a Hard Place.'
Shown to the right is a commonly used and requested drifter often found in starting posses.
In Classic Deadlands: Doomtown, Meredith Singleton defended the Orphanage by killing the Unknown Hooded Figure. Nearly 20 years later, we feature this art to commend Willa Mae McGowan's duty to Gomorra's children, or is she referencing a move to Tombstone? We also look forward to planning a destination event in 2019 to celebrate two decades of Doomtown.
Doomtown World Championship 2018
Our pardners across the pond have been an essential part of ensuring the continuation of Doomtown, via frequent organised play events held throughout Europe in 2017-2018 along with previous well-attended UK Championships. This year we have the opportunity to present them with the World Championship, where yours truly will be in attendance. Our pub 'Grudge Match' social on Friday, May 4 kicks things off, featuring the first promo in our Convention Series, an alternate art card representing the legend of Tombstone. On May 5 we will have not only Doomtown side events (featuring old and new promos) leading to the main event, but also a slew of Deadlands RPG Games, featuring existing Doomtown characters and those coming in 'Too Tough To Die.' As players represent these characters in their introduction to Tombstone, their actions will directly impact the Doomtown storyline and canon of Deadlands: Reloaded. The resulting conflicts between factions will play out on Sunday, May 6, in the Doomtown World Championship, where specific matchups and decisions made by players each round will continue to influence the outcome of this story. The winner of this event will work with both story and design team to create a card that represents what occurred in this amazing weekend of all things Deadlands. Not only that, the winning player's decklist will become a deck with several alternate art cards that Doomtown players will be able to purchase in honor of this victory.

Origins 2018: Name A Card. Pine Box Entertainment makes its Origins debut, on Saturday, June 16, at High Noon Players will compete to name a card that will be featured in an upcoming Doomtown expansion. This follows in the footsteps of the 2016 Outlaw Series that resulted in players naming several cards included in 'There Comes A Reckoning' as well as the GenCon Evil Is A Choice event, resulting in Doc Holliday becoming an upcoming Legend card.
GenCon 2018
Rest assured Pine Box will continue with several community events, starting on Wednesday, August 1, to coincide with the official events listed below.
Thursday, August 2 @2pm: Join us in Greenhorn Open Play as we provide new starter decks and promos to Doomtown players that want to join right in on the action without having purchased any previous cards.
Friday, August 3 @10am: Dead Man's Hand: Doomtown: Reloaded players will join in Coot Jenkins' search for a lost Harrowed from Gomorra. The winner of this event (top of swiss) will choose a deceased character in the Doomtown: Reloaded fiction to return from the grave! Players will use only Dudes still alive in the storyline and will be able to use a variety of Dead Man's Hands in known history. Each round of swiss, a random table will help write the story of this encounter. See Pine Box's website for a full list of banned characters and legal hands.
Friday, August 4 @4pm: Doomtown: Carter's Classic: Saddle up pardners, & prepare for a return to the Gomorra of yesteryear! This year's format is Double Barrel, which follows normal deck construction rules, but each player can only have 2 of any given card in their deck. Pine Box will have decks on hand to help players who want to learn about the game's origins.
Saturday, August 5 @12pm: Doomtown: Reloaded North American Championship: Continuing the tradition of the Marshal event with the 2018 North American Championship. The winner of this event, following the previous years, will work with design to create a card that will appear in an upcoming release. Top 8 rounds will take place Sunday at 10am.
Our organized play will continue with another series and conventions in Fall 2018. We hope this preview of things to come have you excited as we are for Doomtown, its settings, and characters.