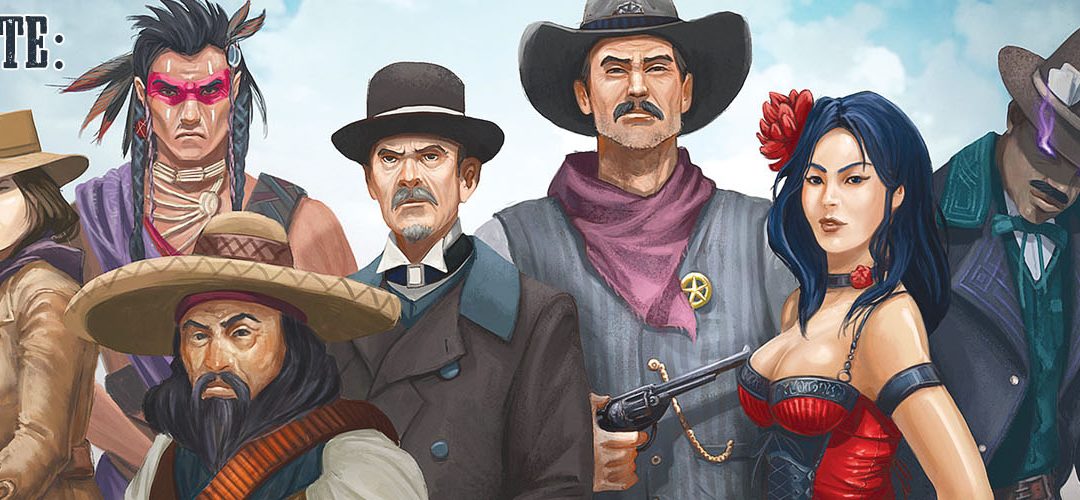 Greetings Doomtown Players,
In the wake of everything going on in the world, we just wanted to say be safe. We're very connected to our player base, and we're here for you if you need anything. Regarding upcoming organized play with the Savage Lands Series, we will constantly update our calendar with entry dates moving to TBD (Rescheduled) in the initial column. Already, the Doomtown UK Marshall Badge Event has been rescheduled for August 22 and the Doomtown Texas Ranger Badge Event at ChupacabraCon has been postponed to August 15. For the upcoming conventions, we're working on brand new demo decks to start giving out to all greenhorns willing to enter the world of the Weird West. We have contacted all the round-up organizers to advise them to use discretion and keep us informed in the coming months as their events are rescheduled. The Copenhagen Destination Event is very much being monitored, as it is the only Badge event on the schedule not tied to a convention. We urge you all not to make plans to attend until such time as we can definitely confirm that this event is indeed a go; there is a possibility it may change dates and location.
So, what have we been up to recently? If you're following us on Patreon, you're getting updates on our trip to GAMA Trade Show, some progress and background on My Little Demon: The Unglittering. Soon we will have some additional projects to talk about along with an upcoming Backwater fiction. We're also hard at work finalizing art choices for the next Doomtown expansion, tentatively titled, "Welcome to Deadwood." If you're stuck at home with friends and family, drop us a line at pineboxentertainment@gmail.com if you're interested in playtesting Doomtown, MLD, Backwater, or any of our other upcoming projects. In addition, we are in the process of reopening the online store at pineboxentertainment.com, which will soon feature Doomtown products and beginner/faction themed bundles.
We encourage all of you to game responsibly and hopefully we can join you sooner than later and get back in the physical community of gaming. Remember that Doomtown can also be played online via OCTGN, which has a dedicated channel on the Doomtown Discord server, with folks happy to help wrangle in new drifters.
With love,
The Pine Box Entertainment Team