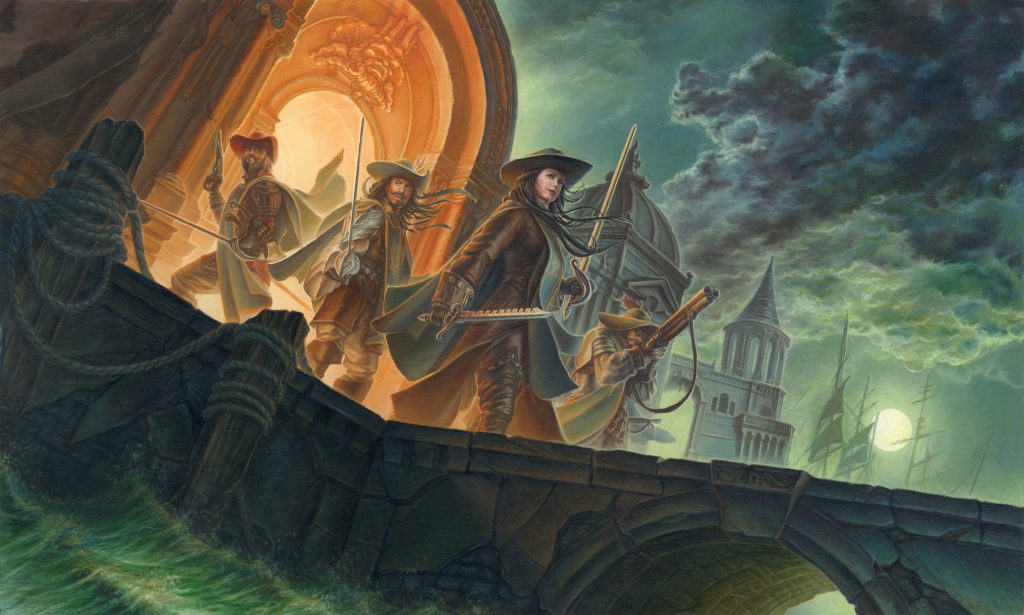 Cover Art by Charles Urbach
My name is Case Lopez, Designer and Creative Director for Pine Box Entertainment's new original card game, 7th Sea: The City of Five Sails. My job focuses on themes that bring the writing, design, and art into one cohesive vision. Past articles for this project have shown the game's card types, as well as a introducing the communal City Deck. Today I am going to pull back the curtain a little and show off some of the amazing art that we have commissioned this project. I will also discuss the story that we have set to go forward, and hopefully provide a taste of what is to come.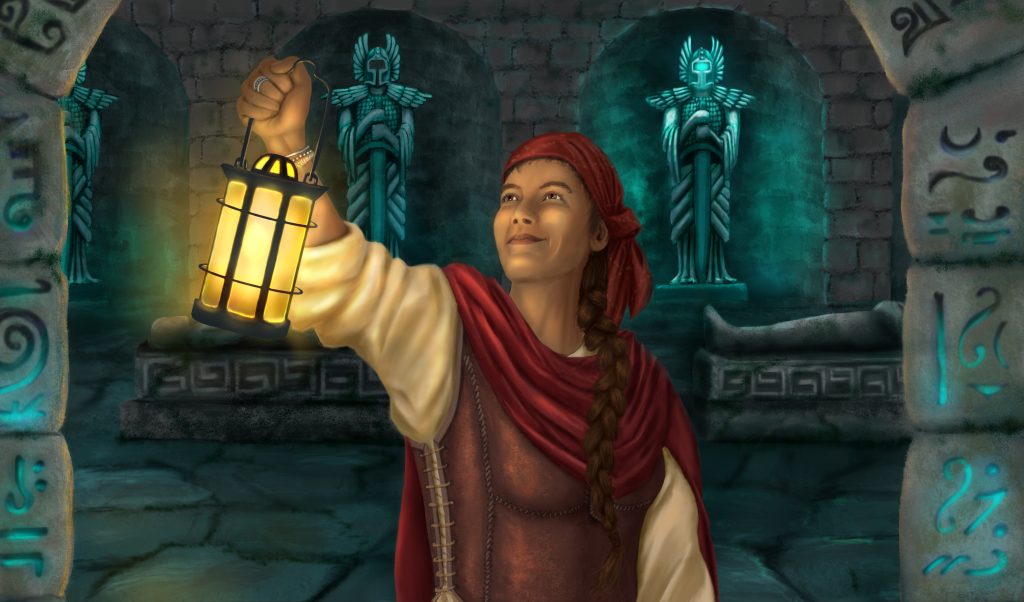 Art by Sally Grew
So why Five Sails?  Like many of you, I played the original CCG produced by AEG that coincided with the 1st edition of the 7th Sea Role Playing Game. But while that game was enjoyable, I felt it only represented a fraction of what the world of 7th Sea was. By focusing the story and interaction to a single location, we can keep the interaction between the factions going without the downtime of roaming the vast open seas. The City of Five Sails, named in the 7th Sea RPG books as "Théah's most interesting city," is the perfect location for our story moving forward. It serves as a major trade hub, a place where heroes and villains congregate and has laws that defer wildly depending on interpretation. It is said that within Five Sails, a dishonest man can earn an honest coin, and the opposite is true as well. Setting our story within the city of Five Sails allows us to still keep the pirates, privateers, and explorers of the original CCG. At the same time, we can bring in politicians, merchants, musketeers and more to truly represent the 7th Sea world of adventure and intrigue all within a constantly changing, high-pressure environment. The fact that Five Sails is a port city also gives us the advantage of having the vast world of 7th Sea come to us. You never know who will show up, or what they will bring with them.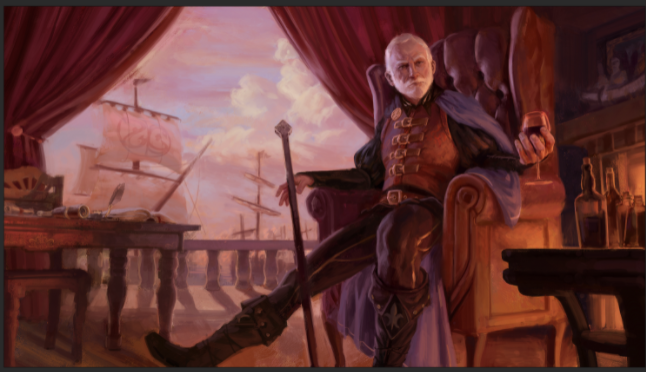 Art by Kou Yang
The City itself is surrounded by the borders of five different nations, and while they do have some influence over the city, they do not control her. Instead, the city is a melting pot of different districts and customs from all over Théah. This gives us a lot of freedom to feature different cultures. In fact, diversity has been one of our priorities from inception moving forward. Having the location of our game set in a free and bustling port city gives us a lot of leeway to bring in different aspects of Théah. Expect characters from every corner of this world including the new lands of Khitai. Our story begins with five factions that operate from different districts. Each faction has their own goals, methods, and style with how to cultivate and expand their influence. Odette, a Montainge courtier new to he city, has a group of loyal musketeers that make up with steel with what she lacks in connections. Kaspar from Eisen is a surviving general from the War of the Cross, looking to expand the ranks of his new army to fight creatures plaguing the lands. Soline grew up on the streets and canals of the Castile district of Five Sails, and with her crew of tricksters and thieves seek out any advantage afforded to them. Don Constanzo is a well known diplomat and politician from the Vodacce distict who has an army of henchmen at his call. Finally there is Yevgeni, a giant of a man from Ussura, with no known past who seems to answer to the whims of the world itself.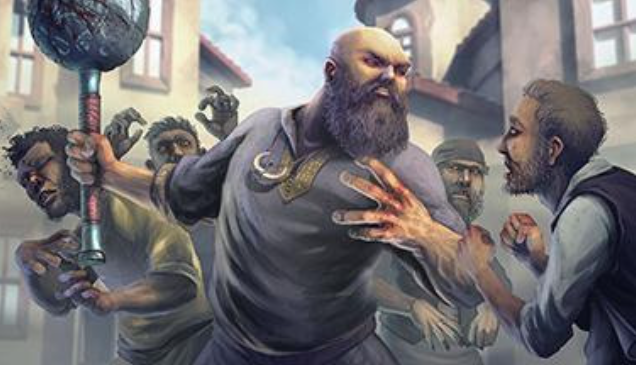 Art by Sergio Villa-Isaza
Now I'll discuss something I am extremely excited about, the art! While we are using many fantastic existing art pieces from the 7th Sea 2nd Edition books, we have brought in a number of amazing artists to help to start to tell our story and help to bring the city of Five Sails to life. Artists such as Charles Urbach, Jason Behnke, Kou Yang, Sally Grew, Greg Bobrowski, Terry Pavlet, and many more help introduce the characters and vibrantly bring the game to life. Some of these pieces I chose to showcase here, but this is just a random assortment of the fantastic art that is being created.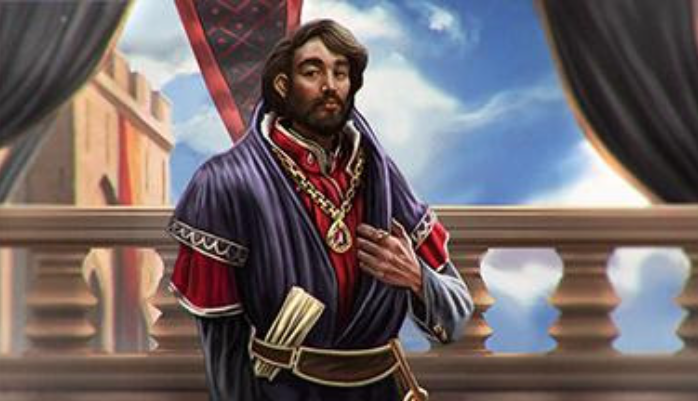 Art by Fabian Parente
One thing that I desired from the very beginning, was a large, expanding, and interactive story. At launch, we have five factions who are vying to expand their influence throughout the city, each one with their own desires, reasons and goals that they strive to achieve. The story will be heavily influenced by the actions of the players. Organized play events, major tournaments, side competitions, online votes, will have says in whether your favorite faction will make forward progression on their goals or lose footing within the city. The ebb and flow of control within the city is truly up to you.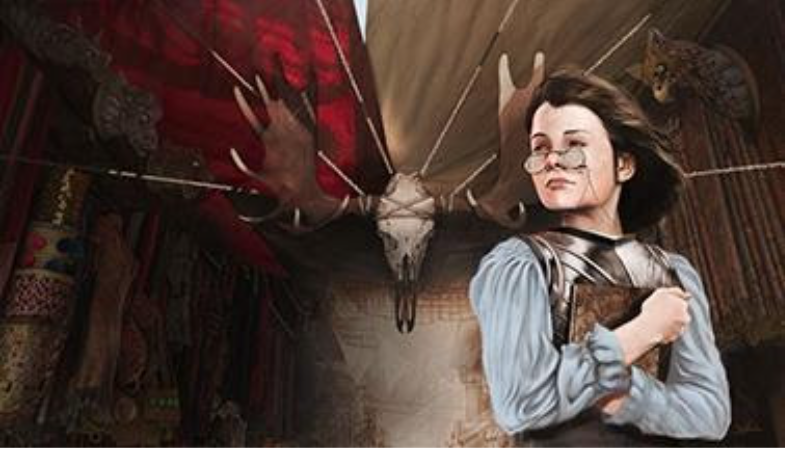 Art by Jason Behnke
Be on the look out for more news and information for 7th Sea: The City of Five Sails, including insight into our combat system and upcoming announcements of our launch. From all of us at Pine Box Entertainment, welcome to the City of Five Sails!