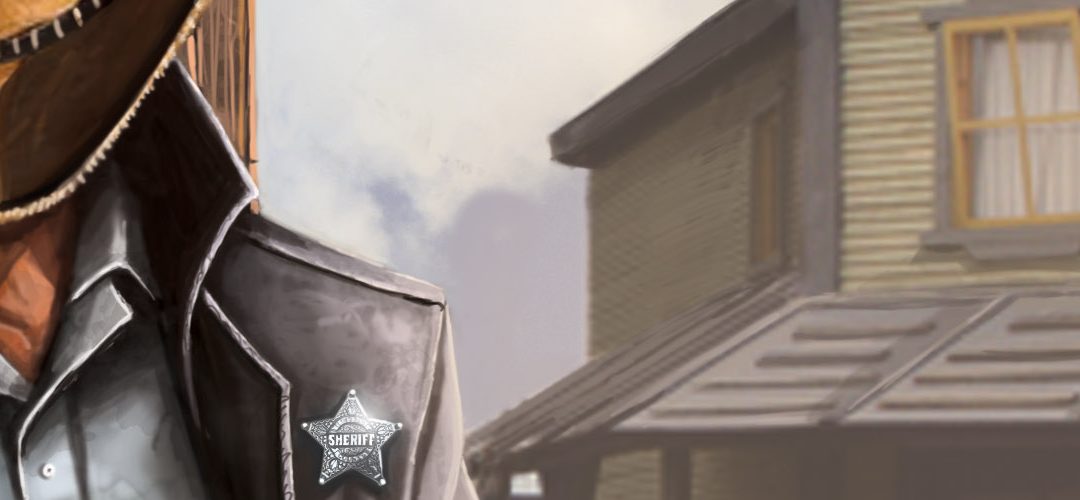 Greetings again cowfolks! The time has come for another major rules change to Doomtown: Reloaded. Pine Box Entertainment has periodically discussed limiting Attires to one per dude. This idea first came up with respect to Fancy New Hat, as it seemed silly that one character could wear four of them. While there are now attires that appear of different types, we still found it best to finally move forward with this change. It also keeps Attires in line with the restrictions on Weapons and Horses, e.g. one per dude.
Why make this change now?
Implementing this change by July 30 ensures that the changes will be in effect for all DT:R events at Gencon 51. Also, PBE hopes that a proactive ruling will help prevent negative play experiences resulting from attires affecting several newly released cards. With Kickstarter shipments beginning next week and possibly leading to fulfillment delivery before August, we want to do everything we can to reel in new players to join us at events, not deter them from playing. Here are a couple interactions that concerned us:
Friends in High Places/Puppet Decks. You may have noticed in the compendium we also further clarified the definition of 'Plays,' which are defined as your Noon actions of Actin', Callin' Out,  Movin', Shoppin', and Tradin'. This does not include Reacts. Using Johnny Brocklehurst to increase your Huckster's influence, who may also happen to be wearing several Attires for Influence bonus and have the Puppet spell, could create an instance where reacting with Friends in High Places to avoid a call out could be unavoidable to your opponent. While these 'janky' style decks can sometimes be fun and we don't want to completely deter creativity, we wanted to make it slightly more difficult to initiate this combo.

Decimator Array/Force Field/Hand Rank Manipulation Decks: What is arguably one of the 'top tier' decks in the current meta features a combination of cards that allow a player to increase hand ranks through a variety of cards, mostly gadgets. With the Decimator Array functioning as an Attire, this rule prevents stacking for multiple reactions of the ability on one Dude, somewhat limiting the feasibility of this strategy.
We hope you find these changes reasonable and geared towards making Doomtown a healthier experience in the organized play environment. I look forward to the variety of events we have planned for Indianapolis and announcing our future endeavors for 2019.