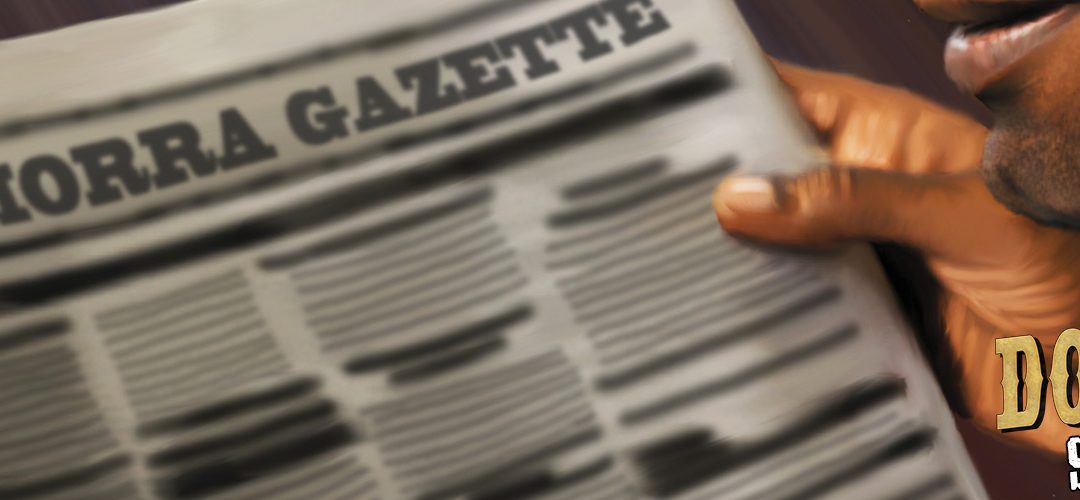 As we previously presented Pine Box Entertainment's plans for 2019, we'd like to now take the time to discuss the plans for Doomtown fiction in 2020. If you haven't read it yet, head on over the Gomorra Dispatch and check out the standalone tale, "The Temptation of Brother Petrovic," based on decisions made by you, the players, at GenghisCon.
Earlier this year, we featured a three story continuing the Tombstone storyline after the events that occurred at the Doomtown Destination Event in Tombstone, as detailed in "Falling Star." Act I: The Aftermath, April 1882, Act II: The Search for Coot Jenkins, and Act III: The Castle, continuing the hunt for Lucy's killer. 
The following is our plans for the Doomtown fiction team for the rest of 2020.
Jason Pere will continue these post Doomtown events that last left us with a posse heading to Gettysburg. Join us as the story leads back to Tombstone. At this point, Jeff Bailey will usher in a new chapter for the town too tough to die.
Owen Lean, in coordination with the UK Marshall Badge event, will bring us the first fiction on the path to Deadwood as we follow Jonah Essex and his new posse, determined by the players at GenCon 2019: Christine Perfect, Allie Hensman, Tonton Macoute. This fiction will also introduce a new character, "Dynamite" Jacc, created by Gen Con winner Chase Causey, and debuting this fall in the next Doomtown expansion, 'Welcome to Deadwood.'
With COVID-19 currently placing organized play on hold, we continue to plan for fiction that will be based on the interactions this game offers it's players, and thus plan further stories accordingly based on what events can occur later this year. Stay safe everyone and thank you for continuing to follow us around the Weird West.