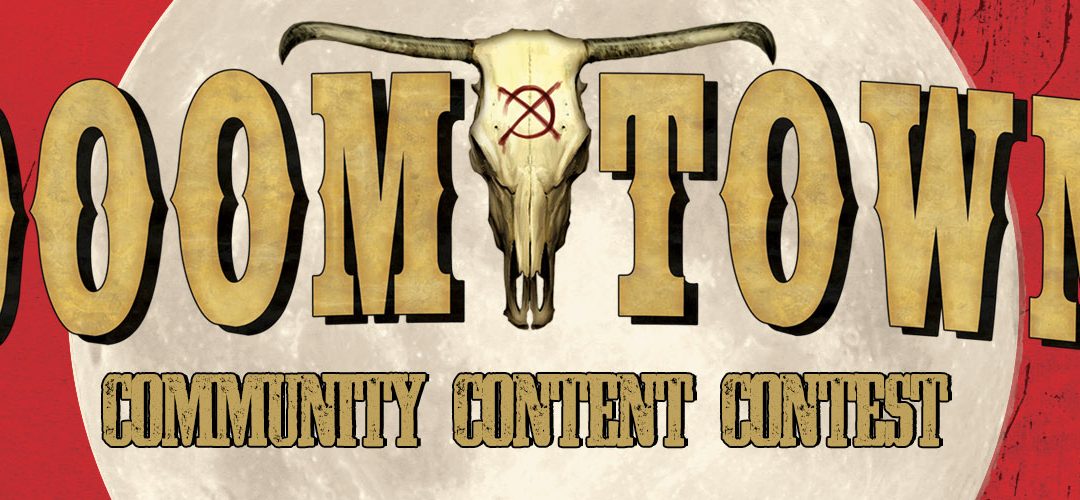 We're excited to announce our first Community Content Contest! In order for Doomtown to continue growing, we are conscripting our most vocal advocates – you! We have been discussing learn to play content production and it's become clear to us, that no-one can match your passion. That's why we want you to put together your best learn to play video, for total greenhorns. We've got some sweet prizes available as well. Every participant will receive a full bleed The Ghostly Gun featuring sweet new art. There's a  few rules:
1) You Must Be 18 or Older to Participate.
2) Keep it PG
3) Submission Deadline is July 2nd, 2018
That said we've compiled some resources for you that'll allow you to participate no matter what your skill level is. Once the video is complete and uploaded to YouTube, use the submission form below to send us your entry. Don't worry – your information is only used to mail out your promo.
What we're looking for is a video that covers the following topics in 30 minutes or less:
1) A full day (turn) in Doomtown

2) Movement

3) Shootouts and Jobs

4)Skill Checks and Pulls

5) Win Condition

6) Building Viable Starter Posses
We're looking for a video that puts emphasis on the territory control aspect of Doomtown while still giving a complete greenhorn the basics. We also don't expect everyone to be an editor or industry pro. We've put some free resources over to the side for you. The video can be filmed or animated – it's up to you. Get creative, but keep it family friendly and easy to understand. Once your video is ready submit it below for a chance out our rad prize pack – the Grand Prize Winner will receive the following:
1) A Messenger Bag featuring the gorgeous alternate artwork for "No Turning Back" by Charles Urbach.

2) A Set of 24 Acrylic Homes – 4 for Each Faction, including the unreleased outfits contained in Too Tough To Die! Each faction has it's own unique color and pattern. No two outfits are the same!

3) The Ability to Name a Card (as long as Design approves it) in a future set.
Now get out there and get to creating!
This is an excellent question. For the purposes of this video, let's stick with the original names. A new player is going to start with the Base set – and that's what the set refers to them as. We'd also recommend only using the 4 base set factions and referring to outfits by name.
We'll be sending out 4 copies of The Ghostly Gun to every entry.  So if you work with a team, you can spread the love.
We're wrangling a pack together for you as you read this. We should have one very very soon!
No Turning Back Messenger Bag